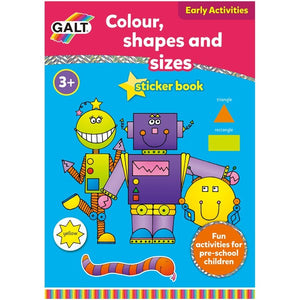 Galt Colour, Shapes and Sizes Sticker Book
£4.50

£4.50
Tax included.
---
---
A lovely twenty-four page early maths activity book to help children get to grips with their colours and shape terms.
Full colour pages and stickers help make this a fun and entertaining introduction to some basic maths concepts for CHILDREN AGED 3 YEARS AND UP.
PLEASE NOTE: Due to updates in Galt's cover art etc. this product may differ slightly from the image shown.