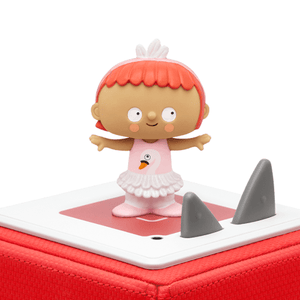 Tonie Favourite Masterpieces Swan Lake
£14.99

£14.99
Tax included.
---
---
The famous ballet tells the story of Prince Siegfried and Odette, a wronged heroine who has been transformed into the Queen of the Swans by evil sorcerer, Baron Rothbart. Only true love can save Odette from the sorcerer's spell, but is Prince Siegfried's love strong enough to break the curse?

This is one of a large selection of 'Tonies'. Tonies are toys that link to a 'Tonie box' to play stories, songs, and other audio. A fun, screen-free, source of entertainment for any child.

Audio Play with Songs

Running time: approximately 45 minutes

Suitable for children aged 5 years and up

PLEASE NOTE: In order to play this Tonie you will need a Toniebox and a Wi-Fi connection.